Documizers: ISV for document creation and template management
This article is written for / addressed to partner organizations of QBS and Microsoft.
DocuFlow by Documizers makes it super easy to generate and process documents from Microsoft Dynamics 365. This document solution is quick and easy to implement. Within only half a day, your customers can get started generating and sending professional documents and emails themselves, without needing any technical knowledge.
What the DocuFlow document generator has to offer
The powerful DocuFlow document generator comes packed with the following features:
Document generation starts with one press of a button in Dynamics 365 for Sales, CE, Business Central.
Documents are generated based on easy-to-manage Word templates.
Generated documents are edited in Microsoft Word.
Document information is retrieved from and stored in Dynamics 365.
Documents are generated based on the building block principle. The building blocks, such as visual identities, text fragments, and illustrations are managed centrally.
Building blocks for a document are compiled automatically based on a question-and-answer model.
DocuFlow: 3 powerful features in one cloud-based solution
What else DocuFlow has to offer
The DocuFlow document application has a unique combination of features (explained below). These features make sure that tasks such as generating, sending, digitally signing and archiving documents blend together into one smooth-running process.
1.Advanced document and email generator
DocuFlow lets you easily compile documents using predefined copy, with the correct (up-to-date) customer details, and in line with the preconfigured visual identity. They are managed in Microsoft Word. This means no technical knowledge is needed to edit templates, text blocks or visual identity elements.
2.IT landscape integration
DocuFlow integrates all the applications that play a role in the document process: generating, sending, digitally signing and saving/archiving documents and emails. This includes applications such as Dynamics 365 for Sales, CE, Business Central, Microsoft Office, PDF, SharePoint, a digital signing service, or a portal.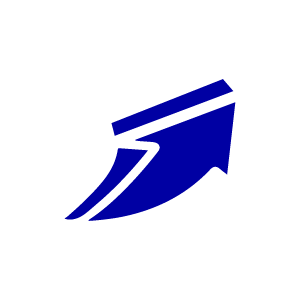 3.Document automation
DocuFlow runs document processes entirely or partly in the background, meaning that no manual interventions are needed to generate and process documents and emails.
Benefits for you as a partner
DocuFlow is not only an advanced document and email generator, it is also an integration platform and an automation solution. The fact that DocuFlow is so comprehensive delivers the following benefits for you:
Quick and easy implementation.
The templates are easy to manage in Word.
The building blocks (text blocks) offer great flexibility.
Standard integration with SharePoint (or another DMS).
Standard integration with Digital Signing.
The combination of features and integrations offers the opportunity to design the best possible document process for the customer.
Benefits for your customers
With DocuFlow, generating and processing documents and emails is a walk in the park. This means:
Cost savings in implementing and editing documents.
High-quality documents and emails: professional personalized correspondence.
No more clicking, tapping and searching for documents.
Manual tasks eliminated; greater efficiency.
Better security and legal validity of documents.
Standardized way of working for all employees.
Centralized organization and easy management of document processes.
Here's what Documizers' total cloud-based solution has to offer
"DocuFlow interconnects all separate document actions and turns them into a single automated document process."
DocuFlow Integrations
Microsoft Dynamics 365 Business Central
Microsoft Dynamics 365 for Sales
Microsoft Dynamics 365 Customer Engagement
SharePoint, OneDrive and Dropbox
Microsoft Office (Word, Outlook, etc.)
And many more…
Documizers helps organizations simplify and automate (complex) document and email processes from Microsoft Dynamics 365. With over 15 years of experience in document automation, Documizers is known for its document process expertise, personal contact and short lines of communication. Documizers is based in the Netherlands. Contact us.
Documizers contact
Name: Thomas van den Bosch
Telephone: +31 6 22276920
Email: thomas@documizers.com
Vendor:
Documizers
Website:
www.documizers.com
Solution: 
Document automation
Industries:
Documizers' solution is suited to all industries and sectors.
Implementation time:
1 – 5 days